---

2010 Eurovision Song Contest,
25th/27th/29th May, Oslo, Norway

---
And the winner was Germany - Lena with "Satellite". Finally one of the big 4 wins again!
Germany 2nd win comes 28 years after Nicole with "Ein Bisschen Frieden" and was a comfortable win.
The UK came 25th & last, ironic as Satellite owed much of its style to British songstress Lily Allen.
Final scores at this link
Rest of the page unchanged for now.
The 1st Semi-Final has now taken place and what a show! 17 songs competed for the 10 places in Saturday's final at the Telenor Arena in Oslo.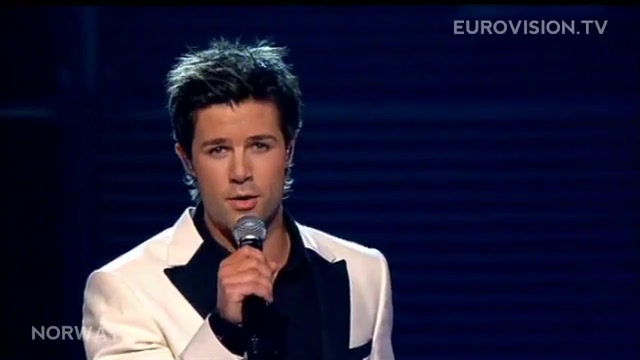 Those through are Bosnia & Herzegovina, Moldova, Russia, Greece, Portugal, Belarus, Serbia, Belgium, Albania, Iceland.
The 2nd Semi-Final took place on the 27th and through were Armenia, Israel, Denmark, Azerbaijan, Ukraine, Romania, Ireland, Cyprus, Georgia, & Turkey. Mostly these were the expected songs, but there is shock in Sweden that the Swedish song "Its My Life" sung by Anna Bergendahl didn't make it through - the first time Sweden hasn't been in the final since 1958. It was one of my tips to win, so I'm very surprised, and for the country that lives Eurovision, Sweden, its a big blow, but its softened by the fact that Sweden is well represented in the final with pianist Robert Wells part of the Belarus perfomers, and with writing credits for Azerbaijan, Ireland, Norway, Georgia, & Denmark. Azerbaijan is particularly Swedish with Swedish dancers & backing singers, but Safura is 100% Azeri. I wish them all well.
I've done a few appearances promoting the show on BBC Local Radio, particularly happy about the piece with Martin Ballard on BBC Radio Leicester on Friday 28th which was great fun and Martin edited it togther with some great nostagic moments and vox pops. Fabulous!
Watch the show tonight at 8pm BBC-1 !
On the songlist page you can see details of the songs for all 39 countries and the line-up for Saturday's final.
The United Kingdom voted in the 2nd Semi-Final on Thursday 27th (BBC3 8pm). Its 50% televoting, 50% expert jury for each of the 19 countries voting on the 17 songs that evening, and the UK entry itself competes in the final on Saturday, as the UK is one of the "big 4" (UK, Spain, France, Germany) who pay more for the event and are thus guaranteed a place in the final. The UK entry is "that sounds good to me" penned by Pete Waterman & Mike Stock and performed by Josh Dubovnie.
The bookies favourites for the big final are Azerbaijan, Germany, and Israel, but I really don't see any of those winning - my tips for the winners in the final are Belgium, Denmark, Ireland, Norway (see above right). We'll see.
Here's some rule info:
Semi-final 1

Semi-final 2

Final
If you have any news or comments I'd like to hear about it. E-Mail me, Geoff Harrison, at my contact page