---

2011 Eurovision Song Contest,
10th/12th/14th May, Dusseldorf, Germany

---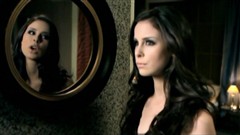 The First Semi-Final took place Tuesday and had a few surprises - Turkey & Armenia who always do well didn't make it to the final! Personally I think Turkey's loss gives a tremendous boost to Azerbaijan who are practically cousins with Turkey so will get all their votes - it could well be Baku for 2012 which would be very different!
But the British boys of Blue may yet prevail!
Those that did get through to the final are Serbia, Lithuania, Greece, Azerbaijan, Georgia, Switzerland, Hungary, Finland, Russia, & Iceland. Their singing positions in the grand final on Saturday were determined by lots after the show and are now shown the final section of the songlist page.
Thursday saw the better Second Semi-Final and the organisers got their act together better this time - it didn't overrun and the commentary boxes actually worked. The big surprise that evening was that 1998 winner Dana International didn't pass through to the final - Ding Dong, say no more (as her song says). Ireland's Jedward did make it, much to my surprise but they do make tonight's final all the more compelling - will their madcap style work for Europe? The updated songlist for the final is now here.
Anyway, tune in tonight at 8pm BBC1 & BBC1 HD (HD is fab!) to see the final. BBC Radio 2 carries the excellent Ken Bruce commentary whilst TV viewers will hear Graham Norton.
The rest of the page is by way of a preview:
After last year's winner was Germany - Lena with "Satellite" the contest moves to Germany, and will take place at the Esprit Arena, Dusseldorf this May., the final being on May 14th

For the first time a winning singer has decided to "contest her title" and run again this year with a new song. This is somewhat contestable as it is The Eurovision Song Contest - the winner of 2010 is in fact the song, not the singer, but I guess the singer gets much of the fame, and is certainly an important part of winning. Anyway, Lena is trying to win again with "Taken by a stranger" (still, right) written by Gus Seyffert, Nicole Morier, & Monica Birkenes. This a different team to last year's writers Julie Frost and John Gordon, but the song has a similar quirky feel, aided and abetted by Lena's odd English pronunciation.
Over the last 5 months or so the 43 countries all over Europe (and a bit beyond) have been selecting their songs to compete in Germany. Some chose via elaborate televised contests with many rounds, others had a single big show, and others simply opted to put up a song and singers nominated to bring the Eurovision trophy back.
After last year's dismal next-to-last place showing by United Kingdom's Josh Dubovnie with a song by Pete Waterman & Mike Stock which is best forgotten, the BBC have pulled off a more credible entrant with "I can" penned by Ciaron Bell, Ben Collier, Ian Hope, Duncan James, Liam Keenan, Lee Ryan, StarSign and performed by reformed early noughties boy band Blue (pictured left).

The BBC (yes its actually TV companies, not countries which compete with songs) this year opted to by-pass the British public - the song was simply put forward by the band after they were encouraged to take part - apparently they had been considered last year, and its certainly true that Antony Costa of the band has tried to take part by entering himself into the UK selection process in the past. Anyway, the UK's hopes of hosting both the 2012 Olympics and Eurovision Song Contest rest with Blue. Its not at all bad, but I think myself its a little dated and may have less traction outside Western Europe where their fan base was. It is good Italy have rejoined the Song Contest this year - Blue had a massive fan base there so it may be that Italy will give the UK douze points - we'll see.
Outside the UK, of the other 42 we have another first - two sets of twins - one being Jedward for Ireland, the other being Twiins for Slovakia - I think I prefer the latter even if they do seemed to be formed entirely from silicone.
The preview videos that used to be seen on the last two Sundays running up to the final are long-since history but can be seen on the official site at www.eurovision.tv and what a bunch they are.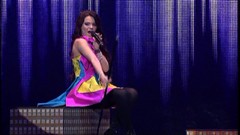 Bookies favourites are (at the time of writing) France, United Kingdom, Estonia, Azerbaijan and Hungary. France has an operatic song which I suspect will flop. Nice to see the UK up there - I think we will do so much better than the recent past but no cigar. Estonia's song Rockefeller Street is quirky, bright, and genuinely catchy - performed by this year's youngest participant 18-year old Getter Jaani, and complete with a magic trick after only twenty seconds or so - I think this could surprise us. Azerbaijan is yet again using Swedish writers - "Running Scared" is good, but I suspect the singers Nikki & Eli from a talent show won't be able to recreate the song well live - they were wobbly in the Azeri final. As to Hungary, I can't see why this is up there - competent but nothing more - the fans love it so maybe it will suffer the fate of oh so many fan's favourites.
I won't be in Dusseldorf myself. After 15 contests from 1992 through to 2007 missing only 1993, I've hung up my hat for now - it was a tremendous privilege to be there and report on it through this web site and also BBC and other radio over the years but both the show & I have moved on - but I'll be watching - and maybe turning up on the local radio again.
But never say never again - could be back next year - I have many friends who will be there and I will be envious of the fun events they will attend even if Dusseldorf isn't quite as exciting as Istanbul or Athens, or Stockholm, or anywhere....
Anyway, for now I'll leave you with some facts!
On the songlist page you can see details of the songs for all 43 countries and the line-up for Saturday's final.
The United Kingdom votes in the 1st Semi-Final on Tuesday 10th (BBC3 8pm). Its 50% televoting, 50% expert jury for each of the 19 countries voting on the 17 songs that evening, and the UK entry itself competes in the final on Saturday, as the UK is one of the "big 5" (UK, Spain, France, Germany, and from this year Italy) who pay more for the event and are thus guaranteed a place in the final. The UK entry is "I Can" performed by Blue.
Here's some rule info:
Semi-final 1

Semi-final 2

Final
If you have any news or comments I'd like to hear about it. E-Mail me, Geoff Harrison, at my contact page