---

---
Welcome to my photo gallery of Eurovision Souvenirs.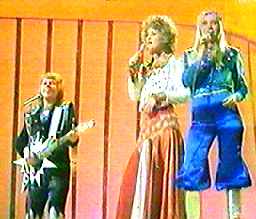 Who else but ABBA?
Without a doubt, the most famous winners of the Eurovision Song Contest, here seen in that 1974 contest, held in Brighton England.
The rest, as they say, is history.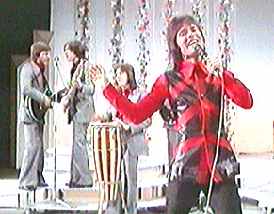 In 1973, Cliff Richard, who came a close second in 1968, made his final (so far) attempt to win the Grand Prix for the United Kingdom with "Power to all our friends". He came third.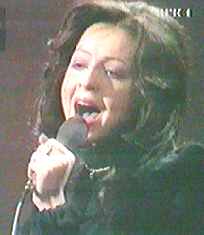 The previous year, 1972, Vicky Leandros finally won the contest with "Apres Toi" for Luxembourg, after only coming fourth in 1967 with "L'amour est bleu".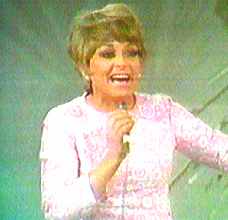 Back in time to 1969, but a familiar face to Eurovision fans - none other than Siw Malmkvist, who recently presented the Swedish National Eurovision final.
Here she sings "Prima ballerina" for Germany. The song came 9th.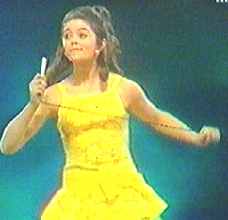 We stay with a Scandinavian connection with Norway's Wencke Myhre, here singing, like Siw the following year, for Germany.
The song was "Ein hoch der liebe", and it came 6th.
This was the first song contest to be broadcast in colour from the Royal Albert Hall in London. The year was 1968.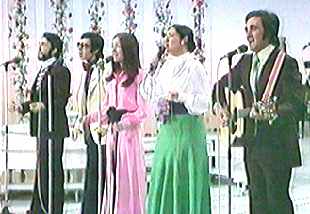 One of the many excellent songs to gain second place, "Eres tu", sung by Mocedades almost gave Spain its third victory in 1973.
It was, nonetheless, very successful commercially.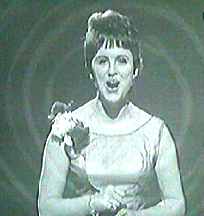 To end this collection for now, here is Denmark's winning song of the 1963 contest "Dansevise", performed by Grethe and Jorgen Ingmann.
This is Denmark's only win so far, and they have been eliminated by the pre-selection from the 1996 contest, so no chance this year.
Jorgen Ingmann (off screen here) was a very successful guitarist in Denmark.

I hope you have found this page well worth the wait in downloading. I hope to change it periodically, and add other feature articles, elsewhere on this site.
Other places to visit:

The Eurovision Song Contest Homepage
The very latest news about this year's contest!
Back to the 1996 Attic!