---
Croatia 2000
---
Goran Karan will sing the powerful ballad "Kada zaspu andeli" for Croatia in Stockholm after winning the excellent (if very long - over 4 hours!) Croatian final in Opatija on February 19th.

The song will be heard in Croatian in Stockholm, but on a recent 'Celebrity squares' show on Croatian TV Goran performed the song in English as 'Stay with me'. You can see this song by clicking on this link. The file is a Real Video G2 file encoded for 56K modem, so its better than usual, and you can download it by right click - save target.
Goran is 35 years old, from Split. His career really took off thanks to his appearance in the 1998 & 1999 Dora competitions where he came 2nd & 3rd respectively. I met him briefly after the 1999 Dora, and he seemed very calm, relaxed and genial.
Composers Zdenko Runjic & Nenad Nincevic are from Spilt also, and are amongst the busiest writer/producers in Croatia. Zdenko Runjic now organizes the Croatian Adriatic Music festival (MHJ) held in Split every summer, and something I've always wanted to attend.
Pl

Song Title

Performer(s)

Points

I was one of those who battled with the Internet live feed of the contest, and just about managed to follow it. Vanna was narrowly beaten into second place and might have won, had she got any points from the final telephone vote jury. Guiliano came third.
After I saw a videotape of the show I can say this was well up to Croatia's excellent standard. 26 songs - more than in the final - and all of them great. I had a fondness for Dea's 'I wanna to fly' with its terrible English lyrics - "I will be your pilot, you will be my crew", but it's Ivo Lesic melody was spot-on. Severina's 'Mexico' had transformed into Daj mi, daj, but was still a fine latin-influenced song; Cronica's Croatian Rhapsody was a bit disappointing - a pleasant near instrumental with plenty of dancing from Jelena.
Joy's 'Baby' had another great performance from Maja Suput, and I loved 'Kad se voli' by the Dogan Family, and 'Love me tonight/Leave me alone' by Josefina & Trio Rio. A superb show- get the Dora album from CroArt.

1

Kada zaspu andeli

Goran Karan

172 pts

2

Kao rijeka

Vanna

164 pts

3

Srna i vuk

Giuliano

160 pts

4

Hajde, reci sto

Teens

114 pts

5

Hrvatska rapsodija

Cronica

101 pts

=6

Ja cekam noc

Vesna Pisarovic

90 pts

=6

Helleya, planet nova zemlja

Putokazi

90 pts

8

Daj mi, daj

Severina

64 pts

9

Ja ne gren

Alen Vitasovic

63 pts

10

Put u raj

Josip Katalenic

44 pts

11

Oprosit cemo sve, na mom jastuku

Boris Novkovic

33 pts

12

Nikome nije dobro kao nama

Tina & Niksa

30 pts

=13

Mogla bih te voljeti

Zorana Siljeg

14 pts

=13

Baby

Joy

14 pts


The rest of the page awaits an update when I have a tape, but a few of the song titles below are slightly wrong.

15

Za tebe zivjeti

Renata Sabljak

13 pts

16

Sto bi mi

Minea

12 pts

17

Kad se voli

Dogan Family

11 pts

=18

Sama medju zvijezdama

Izabela & Stiijene

8 pts

=18

Oblake sad pokreni

Two Much

8 pts

=20

I wanna to fly

Dea

4 pts

=20

Hrabro srce

Alen Nizetic

4 pts

22

Love me tonight

Jozefina & Trio Rio

3 pts

=23

Vjerujem ti sve

Andrea Bosnjak

0 pts

=23

Samo ti i ja

Tajna Veza

0 pts

=23

Dobro, bolje, najbolje

Anita Horvatic

0 pts

=23

Idi

Vesna Ivic

0 pts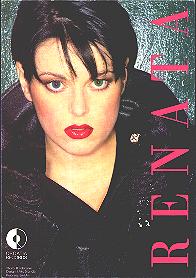 The Croatian Dora was to have been held over two days climaxing on February 20th, but budget cutbacks have reduced it to one day now on Saturday 19th February with 26 songs selected from the 320 entered. After last year's three-day spectacular in Zagreb, the 2000 show will be held back in the old venue of the Hotel Kvarner in Opatija.
Presenters will be Vlatka Pokos (co-presenter last year) and Marko Rasica.
There was some contoversy over the Severina song - originally it was titled "Mexico", but this was felt unsuitable by Ksenija Urlicic, the fiesty Croatian TV Director of Light Entertainment, so it has been changed to "Boom, Boom". I don't yet have the writer information, but I know Severina is now part of the Tonci Huljic stable, as is Minea and Cronica. Cronica is said to be basically Magazin - their song has only one line: "I will love you till the end of time" sung in English and Croatian. I'm sure Tonci has a few others in there too.
We also have a few returnees from last year, notably Renata, Joy, Zorana, Josip Katalenic, Alen Nizetic & Goran Karan.
Vanna makes her first Dora appearance, as does Severina. Vanna is the lead singer in ET, a superb Croatian rock group who make epic videos, and Severina is one of the biggest stars in Croatia. Her first hit "Moje Stvar" (My thing) was massive in 1995.
Unfortunately I'm unable to be at this year's contest (It was really great to be there last year), but I'll be glued to the HRT-1 digital feed on Hotbird on the 19th.
Here's the list compiled from various sources, not least Renata Sabljak (pictured right), one of the performers, and also from a mailing list message from Vedran Anelic.
Originally planned song title list - there were numerous changes before the show:
| | | | |
| --- | --- | --- | --- |
| # | Title | Title in English | Performer(s) |
| 1 | Mogla bih te voljeti | I could love you | Zorana Siljeg |
| 2 | Na mom jastuku | On my pillow | Boris Novkovic |
| 3 | Vjerujem ti sve | I believe you all | Andrea Bosnjak |
| 4 | Sama medju zvjezdama | Alone between the stars | Izabela i Stijene |
| 5 | Na svijetu je dovoljno srece za sve | There is enough of happiness in the world for all | Dea |
| 6 | Ja ne gren | I am not going | Alen Vitasovic |
| 7 | Samo ti i ja | Only me and you | Tajna veza |
| 8 | Srna i vuk | Roe and wolf | Giuliano |
| 9 | Put u raj | Road to paradise | Josip Katalenic |
| 10 | Za tebe zivjeti | Live for you | Renata Sabljak |
| 11 | Nikome nije dobro kao nama | Nobody feels so good like we do | Tina & Niksa |
| 12 | Sto bi mi | Why should I need you | Minea |
| 13 | Oblake sada pokreni | Put the clouds in motion now | Too Much |
| 14 | Boom, boom, boom | Boom, boom, boom | Severina |
| 15 | Kad se voli | When it is loving | Dogan Family |
| 16 | Hrvatska rapsodija | Croatian rhapsody | Cronica |
| 17 | Hajde reci sto | Say what | Teens |
| 18 | Kao rijeka | Like a river | Vanna |
| 19 | Ja cekam noc | I am waiting for night | Vesna Pisarovic |
| 20 | Kada zaspu andjeli | When the angels go to sleep | Goran Karan |
| 21 | Dobro, bolje, najbolje | Good, better, the best | Anita Horvatic |
| 22 | Hrabro srce | Brave heart | Alen Nizetic |
| 23 | Love me tonight | Love me tonight | Jozefina & Trio Rio |
| 24 | Helleya, planet Nova zemlja | Helleya, the planet New Earth | Putokazi |
| 25 | Baby | Baby | Joy |
| 26 | Idi | Go | Vesna Ivic |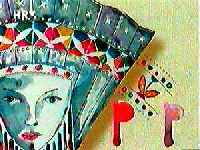 If you have any more news or comments, please e-mail me, Geoff Harrison, at my contact page and I'll credit your contribution.