---
Where are they now?
---
Where are they now, the Eurovision stars of the past? This page gives you some idea what happened to at least a couple of them.
I will update it from time to time with other stories.

In fact the latest addition is too big to put here!
Follow this link to find out about Udo Jürgens, the Austrian winner of the 1966 contest.
Nicole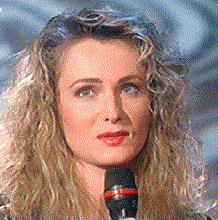 Nicole won the Eurovision Song Contest in 1982 with 'Ein bisschen Frieden'. At the time she was almost an unknown 17-year old in her homeland of Germany.
Born on 25th October 1964 in the Saarland region of Germany, she married Winfried Seibert in 1984, and has a 10-year old daughter, Marie-Claire.
She is now a major schlager singer, and can be seen often on German TV. The photo above shows her as she is today.
She is currently on a tour in Germany. Some dates
Career milestones:
1981 1st single - "Flieg nicht so hoch mein kleiner Freund"
1982 Wins Eurovision Song Contest with "Ein bisschen Frieden"
1986 1st place in ZDF Hitparade with "Lass mich nicht allein"
1990 1st place in ZDF Hitparade with "Jeder Zaun, jede Mauer wird aus Blumen sein"
1991 1st place in ZDF Hitparade with "Ein leises Leid"
1992 Wins "Echo 1992" record industry prize for best female German language schlager artist.
1993 1st place in ZDF Hitparade with "Dann küss mich doch" - and so on...
Ingrid Bjørnov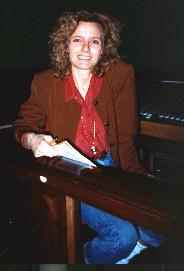 Ingrid Bjørnov with her childhood friend Benedicte Adrian formed Dollie De Luxe who sang for Norway in the 1984 Eurovision Song Contest.
Lenge leve livet came 17th. They had previously been known as "Dollie". After the contest the girls worked on their fusion of rock and opera, releasing internationally an album, 'Rock vs. Opera'.
They devised a musical called 'Which Witch' (see link below) which toured Norway as an open air concert. With money from Norsk Hydro, the concept was expanded into a full musical presentation which opened on London's West End in October 1992. It starred Benedicte as a young woman betrothed to a dodgy German banker in the Middle Ages. Her character has an illicit affair with a priest, but his sister hates her, and contrives to have her burned as a witch. Jahn Teigen, a real Norwegian Eurovision veteran played the executioner.
The Norwegian press loved it, but the British press, seeing an opportunity to write 'knocking-copy' without seeing it, panned it. 'Nul points for Norway' summed up their style. It closed before Christmas 1992, having lost over 2 million pounds. However, an excellent cast recording was released in Norway, and the following summer, selected highlights to the show were performed open air all over Norway, with another Eurovision veteran Johnny Logan, adding to Jahn, and the girls. Performances began at midnight; many of them were rain-soaked, but still enthusiastically received. I saw a show in Tønsberg. This success helped them pay off their personal debts for the failed show.
Since then, Benedicte and Ingrid have created another musical show, Henriette 8th, which toured Norway in a series of open-air shows in the summer of 1995.
External links:
Go to Leo Krasnahill Jr.'s excellent tribute page to Which Witch
Find out about Israel's 1983 Eurovision Singer, Ofra Haza